Friday-the-thirtheenths in October feel particularly spooky so I hope you saw a black cat, held a seance, talked to a ghost, or something of the like this weekend.
Forewarning, there are many sexual assault related links this week. I've left them grouped together at the end so that you can engage with them however you decide.
This week Reina Gossett shared that David France, the white, non-trans director of Netflix's new Marsha P. Johnson documentary, has extracted (and is hugely profiting off of) her research and archival work about the lives of Sylvia Rivera and Marsha P. Johnson. You can read Gossett on what it means for trans stories to be told by trans people. While France has contested Gossett's accusations, an archival assistant who worked for him released a statement saying otherwise. Finally, I recommend you read Janet Mock on why Gossett's work is so important.
Shades of Colour is a community space in Edmonton that exists to celebrate and advocate for queer and trans Black people, Indigenous people, and people of colour. Please help sustain their work!
Kai Cheng Thom writes about the cheongsam, it's history, and her relationship to Chinese womanhood through it.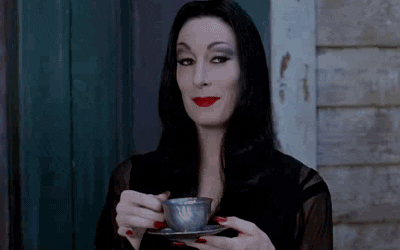 Do spooky women give you a weird feeling? Me too. It's probably because the earliest representations of queer women on-screen were brought to you by horror!
Catch Tina Oh's new column on race and feminism.
Tegan and Sara teamed up with Women in Music Canada and wrote a call to action to foster a more diversely gendered music scene.
Erica Violet Lee, Nickita Longman, Sylvia McAdam, Lindsay Knight, Night Kinistino, and Dawn Dumont, all of whom have work in the forthcoming kisiskâciwan anthology, have asked the University of Regina Press that they remove the work of a known perpetrator. The Press and editor have responded and are not meeting the writers' demands.
Read We, Indigenous Women an excerpt from Houria Bouteldja's forthcoming book Whites, Jews, and Us: Toward a Politics of Revolutionary
Kūkŭm Kitchen, a restaurant in Toronto, serves seal meat and some people are upset about it. Arguments against the consumption of seal are deeply wrapped up in colonialism. Eat seal (it's delicious), wear seal (it's beautiful)!!
It's racist af to protest the consumption of seal meat in ONE indig owned Toronto restaurant when there are hamburgers served EVERYWHERE.

— tanya tagaq (@tagaq) October 11, 2017
Some women decided to boycott Twitter in solidarity with Rose McGowan whose account was briefly suspended, and other women did not. Black women made clear that the online abuse targeted at high profile Black women and women of colour had never been met with the same protest and instead of boycotting twitter, started hashtags like #WOCAffirmation.
Four Love Poems For Black Women By Black Women because my #WOCAffirmation never stops https://t.co/R1jpHP6iRt

— Morgan Parker (@morganapple) October 14, 2017
I would be so happy if rapists stopped perpetrating rapes. Until then you can continue to believe survivors' stories, like these ones of women who have been preyed on by Harvey Weinstein.
You might want to read Jia Tolentino on Weinstein and the ways powerful predatory men make if difficult to separate yourself from them.
Rylee Ann Schuhmacher shares her experience of rape and sexual harassment as a young person involved with the NDP.